Sell Your PlayStation 4 (PS4)
Sell your PlayStation 4 (PS4) today using our quick easy quote system and get Your cash in 48hrs. We are rated as excellent and are proud of our no quibble cash for tech system. We offer a Hassle free collection service with our secure courier service. ConsoleTradeIn will help you to sell your PS4. Check out information about new PlayStation versions on Sell PS4 PRO and Sell PS5 pages. We collect, we test your item and you get paid within just 48 hours
PlayStation 4 & ConsoleTradeIn
ConsoleTradeIn specialises in gaming devices and PlayStation 4. Here you can find out detailed information about the PS4.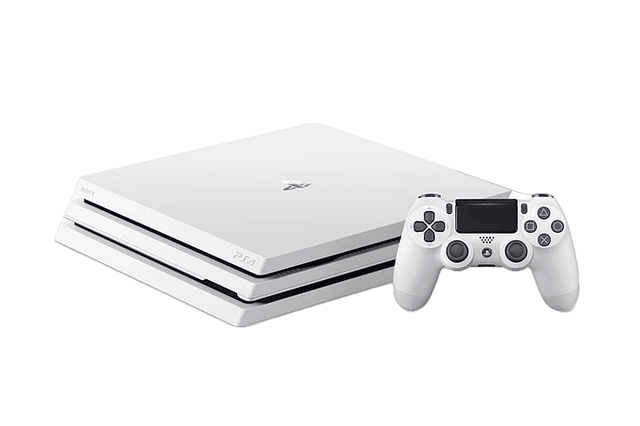 More about PlayStation
There were several generations of PS. Each generation has its own technical specifications. Check out our quick summary related to each PS models.
Visit Quote page and sell PS4 to us.
PlayStation/PSOne
Conceived originally as a new console created through a business partnership between Sony and Nintendo, and later Sony and Sega, the PlayStation is one of the fifth generation consoles and was released in 1995. During 2000, it was replaced by a smaller redesign, named the PSOne, which was to avoid confusion with Sony's PlayStation 2 console released at that time. It is the first console to use CD format as previous and current generation consoles used cartridges.
PlayStation 2
The PlayStation 2 was released November 2000 by Sony as the direct successor to the original PlayStation, competing with the Sega Dreamcast, Microsoft's Xbox and the Nintendo GameCube. The PlayStation 2 is the bestselling gaming console of all time, selling over 150 million units from its release to 2012. Sony later released a smaller, slightly revised models called the Slimline in 2004. The PlayStation 2 offered backwards compatibility with original PlayStation games and also included the ability to play multiplayer games over the internet using broadband internet connection and a special PlayStation 2 Network Adaptor, whereas later consoles such as the Xbox and PlayStation 3 use designated online services.
PlayStation 3
The PlayStation 3 was released late 2006/early 2007 and replaced the PlayStation 2 as the flagship console from Sony. It is the first console to use Blu-Ray format discs and was also the first PlayStation console to introduce social gaming services, in the form of the PlayStation Network, PSN. In 2009, a revised Slim model was released which boasted more efficient power consumption and a quieter cooling fan. This was followed by the Super Slim model in 2012. The PlayStation 3 was the first console in the PlayStation series to introduce the use of motion-sensing technology through its Sixaxis wireless controller. The PlayStation 3 was originally offered with either a 20 GB or 60 GB hard drive, but over the years its capacity increased and the Super Slim model offered 500 GB storage.
PlayStation 4
Released by Sony on the 15th February 2013 in North America, the PlayStation 4 is part of the eighth generation of game console along with Microsoft's Xbox One and The Nintendo Wii U. A new feature offered by the PS4 is the Sharing of gaming experience through Live Broadcasting and Share Play features as well as a free video editing application called ShareFactory. The menu interface also introduced several new features including third-party services and multitasking. The PS4 outputs 4K and also supports VR. You can sell your PlayStation 4 for up to £620.
Why sell PS4 to us?
Get cash for your PS4 fast. Once your console arrives, we will test it and send your money fast. Most payments are done within 48Hrs so you can sit back and relax. Immediate payment by bank transfer or Paypal
Fast Payment
After the assessment of your item. Payment will be made to you after 48hrs via Bank Transfer or PayPal.
100% Data Protection
ConsoleTradeIn is a subsidiary of the ILS group. We specialise in handling redundant electronics and the security of any data contained from small businesses to large scale high security industry leaders. We operate to data protection legislation standards when we disk wipe your item and completely remove all personal information stored on your item.
Trusted
Our primary goal is 100% customer satisfaction with our services. Should we fall short of your expectations in any way, we will return your item to you free-of-charge via next-day courier.
Payment, Safety and Security
We pride ourselves on offering complete security for the customer. Your prized gaming machine will be collected with a secure box from your location and be fully insured. Accidents do happen but you are covered for the value of your item. Our site is secured with 256 SSL encryption so your personal details are secure.
Reasons to sell your device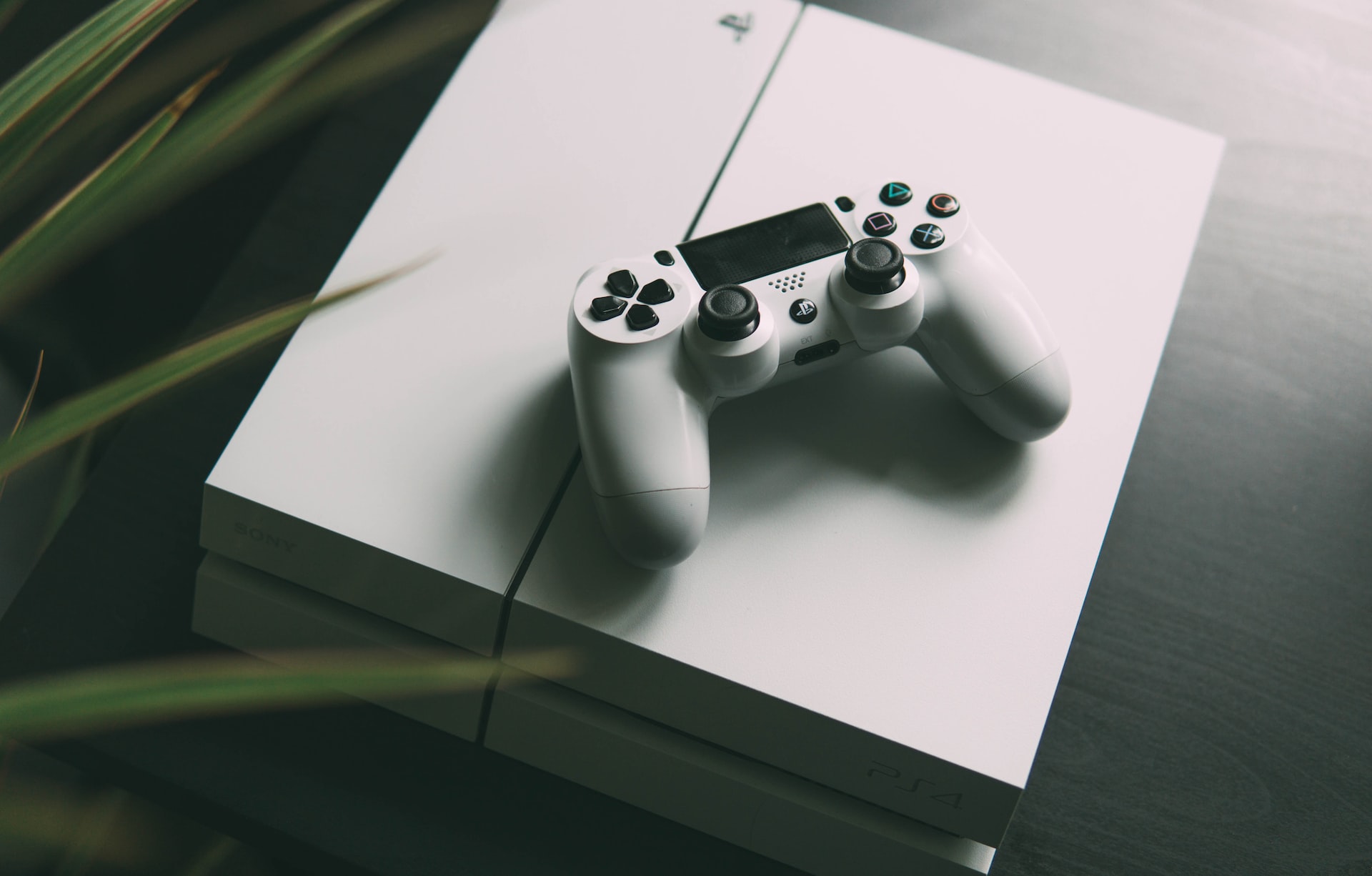 A PS5 is basically a much faster, stronger version of PS4. It lasts longer than the PS4 as far as performance, keeping a steady 60 fps on most new and upgraded releases. PS5 will play any of your PS4 games easily. You can also keep all of your PS4 discs and digital downloads, and just pick up where you left off. 
So, it's practically unnecessary to keep the older console, unless you need a second one in the house. Better sell the old PS4, while you can still get a good price for it, then add some money and upgrade to the newer PS5.
Check out our quote system. We collect, we test your item and you get your money in 48 hours.
Check our FAQ page for more details.
ConsoleTradeIn vs Private Selling
I am guessing you have an PS4 item that you want cash for as you have visited ConsoleTradeIn.
There are a few elements of our service that are worth considering if you are still thinking of selling PlayStation 4 device on a well-known web auction site.
Firstly, speed. We will collect your PlayStation 4 the next day that your quote is collected. Your item will be back to us the day after collection, we then test the item and within 48Hrs your cash will be transferred to your Bank or PayPal account, it's easy.
Home collection. Book your next day collection and our fully insured courier will arrive with a protective packing case. Private selling can be a major bind with shipping, packing and the possible nightmare of there being a problem the collection from the person you have sold the PlayStation 4 to with nothing more than a damaged item in the box.
Fees. Our service is fully free! No charges for collection, should your PS4 not meet the conditions that the quote has been generated for and you don't like our assessment then we will return your item free of charge the next day. It's fair and it's FREE, no hidden charges.
You don't have to deal with the Public! No complaints, fraud or shipping damage claims, sit back and let ConsoleTradeIn take the stress.
Get your quote today and get your cash quick without hassle. If you will sell PS4 to us, it would be the right decision for you, your time and your wallet! We can help you and you can help us. Win-win?!
Preparing your PS4 for Sale
Before sale you must factory reset your PS4. Follow these steps to prepare your console for sale.
1. Deactivate Your Account
Go to Settings > Account Management >Activate as Your Primary PS4.
Select Deactivate and press Yes to deactivate your account.
3. Check Your CD Drive Slot
Previous steps will factory reset your PS4, but there is one last thing you should do. Verify your CD drive to not lose any games.
Go to Settings > Initialisation.
Click Initialise PS4 and select Full on the next screen.
Featured Products
Here is the list of the products that we buy. Use left-right arrows to navigate. We are here to help you to sell your old, unwanted or broken device.
Sell PlayStation 4 (PS4) with ConsoleTradeIn!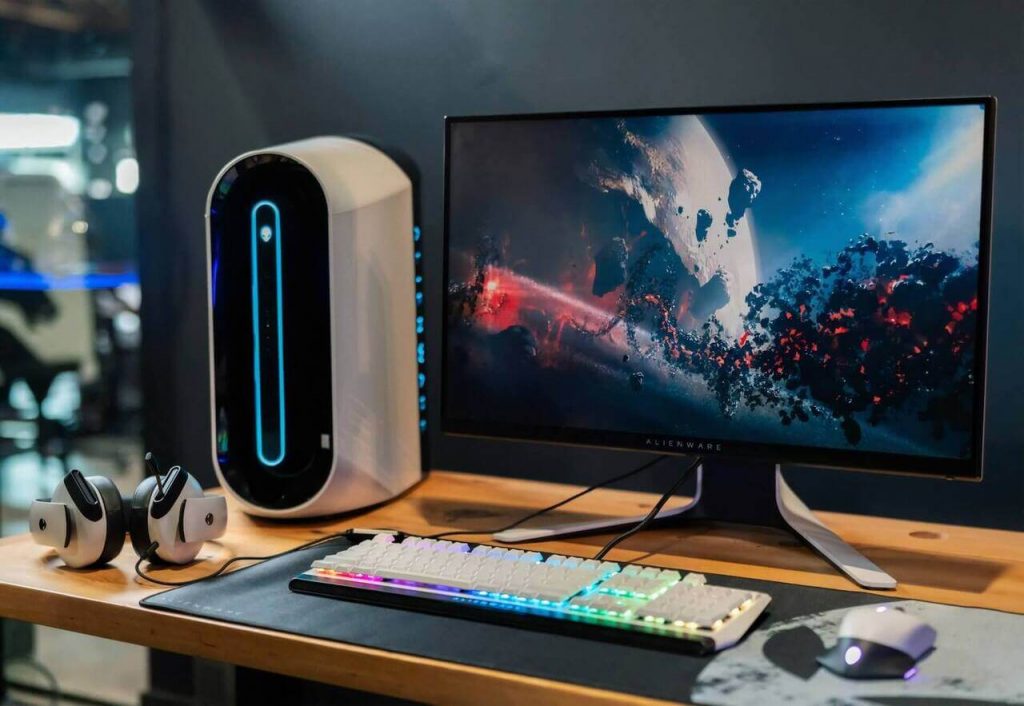 Alienware Desktop
Checkout more information about Alienware Desktop, how to prepare it for sale, what Alienware Desktop models do we buy and etc.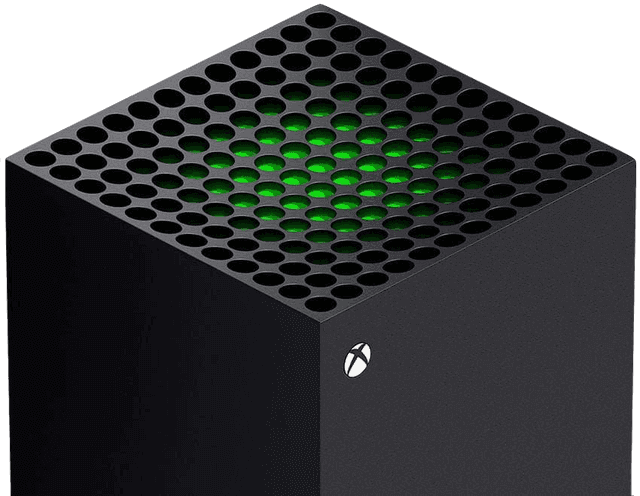 Xbox X
Checkout more information about Xbox X, how to prepare it for sale, what Xbox X models do we buy and etc.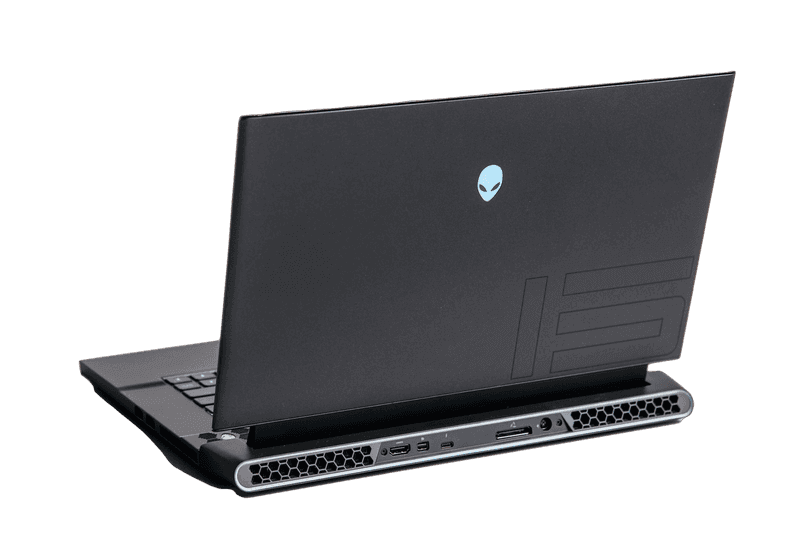 Alienware Laptop
Checkout more information about Alienware Laptop, how to prepare it for sale, what Alienware Laptop models do we buy and etc.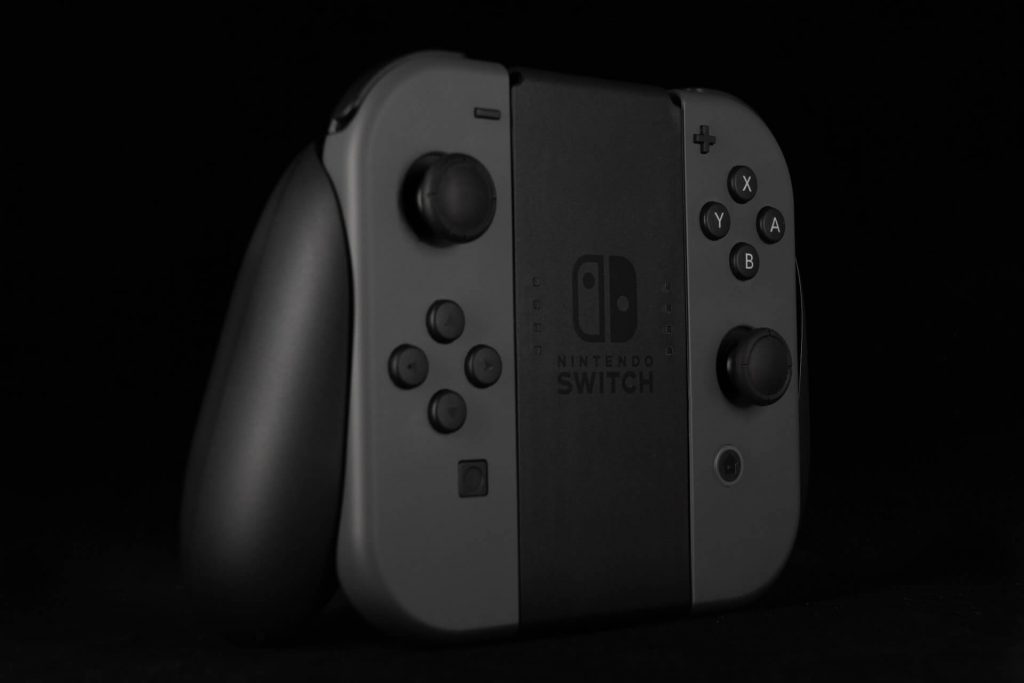 Nintendo Switch
Checkout more information about Nintendo Switch, how to prepare it for sale, what Nintendo Switch models do we buy and etc.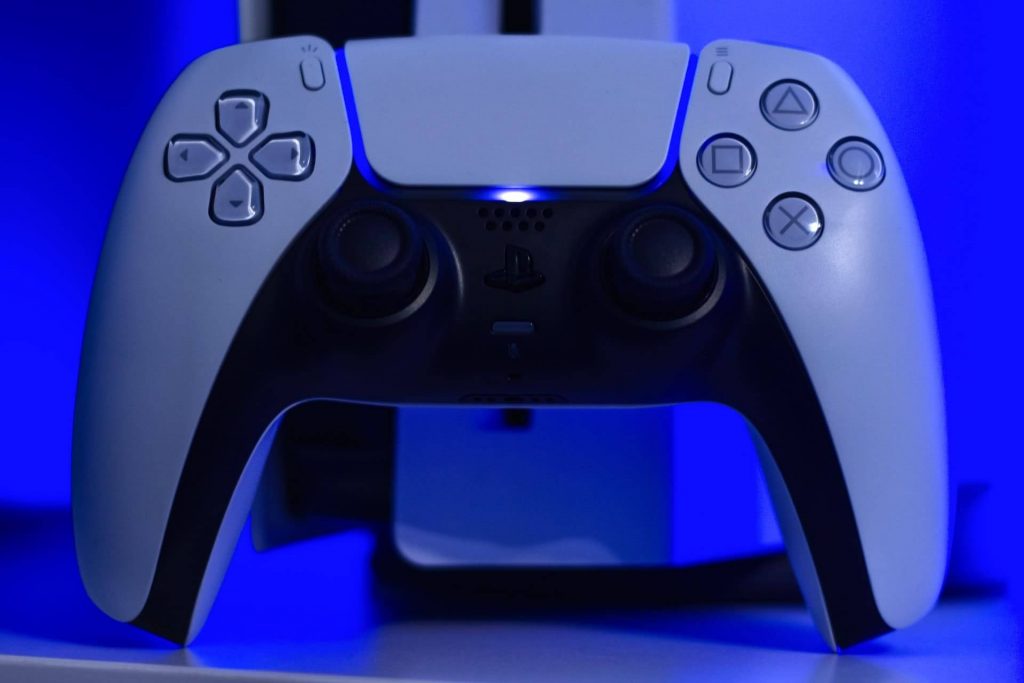 PlayStation 5
Checkout more information about PlayStation 5, how to prepare it for sale, what PlayStation 5 models do we buy and etc.

Oculus
Checkout more information about Oculus, how to prepare it for sale, what Oculus models do we buy and etc.
Omen Desktop
Checkout more information about Omen Desktop, how to prepare it for sale, what Omen Desktop models do we buy and etc.