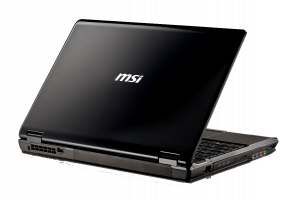 Looking to sell your MSI laptop? MSI are valuable specialised laptops so trust the specialists to give you the best price. Use our free collection service and hassle free guarantee.
More info about MSI Laptops
Micro-Star International, abbreviated to MSI, is a Taiwanese company founded in 1986. It originally focused on the design and manufacturing of motherboards. In 1997, MSI inaugurated its Plant I in Jung-He city; again in 2000, it inaugurated its Plant III in Jung-He city. In 1998, it became a public company on the Taipei Stock Exchange (TAIEX). In 2000, MSI Computer (Shenzhen) Co., Ltd. was founded, and in 2001, MSI Electronics (Kunshan) Co. Ltd. The company has continued to expand and in 2003, MSI released its first Tablet, the PenNote3100, and in 2004, MSI released its first Notebook, the M510C. In 2009, MSI introduced its first Ultra Slim Notebook, the X320, and first All-in-One PC, the AP1900. The first laptop that was specially MSI released in 2008 and has been gradually expanding its gaming series since then. In early 2016, MSI announced collaboration with HTC and has revealed VR ready systems, offering full integration with the HTC Vive. Today, MSI produce several laptop series: the GT, GS, GE, GP, GL Gaming Series and the PX and PE Prestige Series, each providing both 15.6-inch and 17.3-inch display options.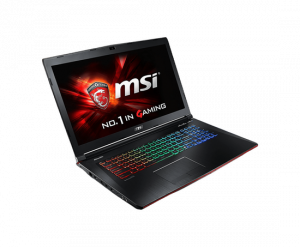 The GT Series was first introduced in 2008 as the first series of laptops designed for pure gaming. They are designed with the highest specifications with MSI's own SuperRAID4 SSD and Nvidia G-Sync Graphics support.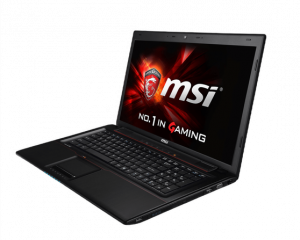 The GS Series is designed with a thin form factor so that it combines very high gaming performance and support with high mobility requirements.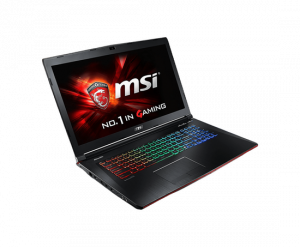 The GE Series is designed for Gaming Enthusiasts. Gamers who want a high performance gaming machine but not necessarily at the same performance level as is required by professional gaming.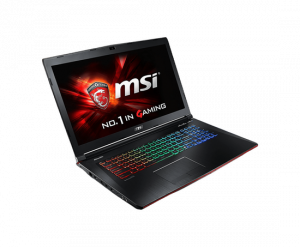 The GP Series is designed as a budget series whilst still maintaining a good standard of performance and support but without the price tag of the more powerful series of laptops.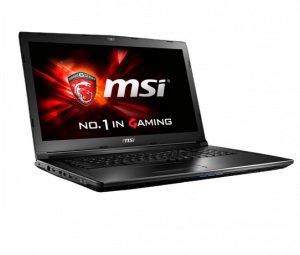 The GL Series is the lowest specification of MSI gaming laptops and is designed for the mainstream gamer with standard gaming performance and support.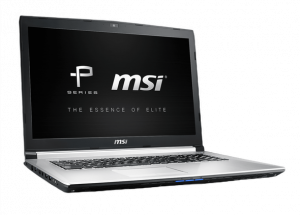 Prestige Series: PX and PE Series
The Prestige Series of MSI laptops are toned down aesthetically for a more conventional look but still offering gaming laptop performance and support. The PX Series offers top performance specifications similar to the GT Series whereas the PE Series offers a lower performance specification, similar to the GP Series.
Why sell MSI Laptop to us?
We assess your item after it arrives and our goal is to send your money to you after a 48hr period. You can choose to be paid using PayPal or you can be paid via a bank transfer.
After the assessment of your item. Payment will be made to you after 48hrs via Bank Transfer or PayPal.
Payment Safety and Security
At ConsoleTradeIn we have stringent security protocols that are enforced throughout the entire process: from the initial booking to the payment to you for your items. You can have absolute confidence in our secure services.
ConsoleTradeIn is a subsidiary of the ILS group. We specialize in handling redundant electronics and the security of any data contained from small businesses to large scale high security industry leaders. We operate to data protection legislation standards when we disk wipe your item and completely remove all personal information stored on your item.
Our primary goal is 100% customer satisfaction with our services. Should we fall short of your expectations in any way, we will return your item to you free-of-charge via next-day courier.
Preparing your MSI Laptop for sale
Before sale you must do some steps to protect your personal data. This steps might have little differences depending on device, but in general they are the same. So follow it to finish your device preparing for sale and sell your MSI Laptop with us.
Remember to sign out of your accounts, Instructions are available online if you are unsure how to do this.
If your device has CD Drive port, check it and remove CD before sending to us.
2. Reset to factory settings
Remember to factory wipe your device. Again details of how to do this are online for your specific product.