Sell Your Alienware Laptop
Sell your Alienware Laptop today using our quick easy quote system and get Your cash in 48hrs. We are rated as excellent and are proud of our no quibble cash for tech system. We offer a Hassle free collection service with our secure courier service. ConsoleTradeIn will help you to sell your Alienware Laptop. Check out information about Alienware Desktop on Sell Alienware Desktop page. We collect, we test your item and you get paid within just 48 hours
Alienware Laptop & ConsoleTradeIn
ConsoleTradeIn specialises in gaming devices and Alienware Laptops. Here you can find out detailed information about these machines.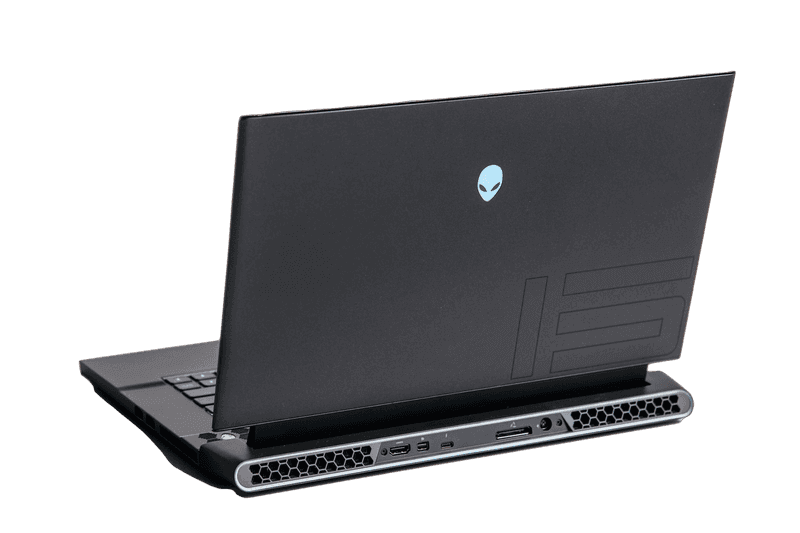 More about Alienware Laptops
There were several generations of Alienware Laptops. Each generation has its own technical specifications. See a quick summary here or proceed to our quote system to get an estimate for your device.
Visit Quote page and sell Alienware Laptop to us.
Alienware
Alienware is an American subsidiary of Dell specifically designed for high-end gaming computers and laptops. It was founded in 1996 as an independent company before being purchased by Dell in 2006. The brand is most recognized by its alien logos and futuristic aesthetics. The laptops from Alienware come in several series ranging in screen diameter. From the 11.6" through 13", 14", 15" and 17", to 18". After Dell purchased Alienware they maintained their own XPS line of gaming computers and laptops, often with similar specifications but after 2008 Dell began scaled down the XPS range down to avoid marketing two competing products simultaneously.
Early Models, prior to acquisition by Dell in 2006.
Area 51-M 2002. Alienware first laptop. 15-inch. It had an incredibly short battery life and was priced at over $2,700 which was very expensive, even by today's standards. Area 51-m7700 was one of the first of Alienware's laptops to feature the now widely recognizable Alien Motif and spaceship aesthetics that were introduced in 2003 with the Predator 1 series of desktop computers. In 2006, the M17 was introduced and was the first laptop to feature dual graphics. This 17-inch laptop. This year was also when Dell finally bought Alienware.
Mid Models, after acquisition by Dell in 2006.
Alienware have released many models and revisions to those models over the years and here is a summary of the now discontinued models released since Dell purchased Alienware. Introduced in 2009, the M17x was the first laptop released by Alienware after the company was bought by Dell. The name and some of the design is based on the previous Alienware 17-inch laptop, the Alienware M17. During this time, Alienware also released a 15-inch laptop, the M15x. In 2010, Alienware introduced the M11x, the smallest-sized gaming laptop. It came equipped with two Penryn-core processors, a Pentium SU4100 at the entry-level and an Intel Core 2 Duo SU7300 at the high-end. Driving the 11.6-inch screen were two video processors, a GMA 4500MHD integrated and NVIDIA's discrete GeForce GT 335M with its own 1GB of DDR3 RAM. 2010 also saw a revised version of the M17x and M15x which both came with added support for the current generation of Intel i5 and i7 processors. A further revised model of the M11x was released at the end of 2010 which introduced Intel's ultra-low-voltage Arrandale Core i5 and i7 processors. The revision also added a rubberized "soft-touch" exterior to the laptop casing. In 2011, the M17x was re-released, called the M17x R3, and came with a plastic chassis rather than the original aluminium chassis. It also came 3D ready. The 2011 revision of the M11x, the M11x R3, added support for the second generation of Intel's Mobility Series Core i5 and i7 processors and was the first to include an i3 in its line-up. It also received a standardized 500GB 7200rpm HDD as well as the standard M11x series dual-GPU setup. By the end of 2011, a second revision of the motherboard design used on the R3 series was made available on a limited amount of laptops. The M18x was introduced in 2011, replacing the M17x series. It had a bigger chassis and a 18.4-inch screen. The M18x came with Intel's Sandy Bridge processors. Also introduced in 2011 was the M14x which replaced the M15x line of laptops. The 2012 revisions of the M17x, the M17x R4, and the M14x, the M14x R2, were released. Both machines were updated with Windows 8 and Intel Ivy Bridge Processors. The M18x revised version was also released in 2012 but was originally shipped with Intel's Sandy Bridge processors. Later however, they too were shipped with the Ivy Bridge Processors. In 2012, Alienware announced that the M11x model would be discontinued due to decreasing interest in small form factor gaming laptops. The company went on to offer refreshed models for the rest of their laptop range; The M14x, M17x, and M18x, as well as introducing a 13-inch model in 2014. The Alienware 13 was introduced to replace the M11x series and used Intel's Haswell and Broadwell i5 or i7 processors. Also featured was a FHD or QHD Touch screen and was Alienware's thinnest laptop to date. It was updated in 2015 to feature the latest Skylake processors.In 2013, Alienware re-released the M17x, now called the Alienware 17. It came updated with Intel Haswell Processors as well as a new facelift and body design. Despite being marketed as Alienware 17, some countries and orders listed this model as the M17x R5 'Ranger'. Furthermore, the M18x was released as Alienware 18 and the M14x was released as Alienware 14. They too had a new facelift and body design and were also, despite their marketing, were listed in some countries as the M18x R3 'Viking' and the M14x R3 respectively. A further updated version of the Alienware 18 model was released in 2014. By mid-2015, Alienware had released the Alienware 17 R2, Alienware 18 and Alienware 15. The 17 R2 and 15 both came with FHD screens with an option for a Touch display. They also offered a port at the rear for a Graphics Amplifier. The Alienware 18 model was a limited re-release of the previous Alienware 18 model with updated graphics and RAM support and was the last 18-inch laptop to be released by Alienware, being subsequently discontinued by 2016. The Alienware 17 R2 model also introduced a mounted CPU and GPU, this improved the chips performance with added thermal resistance and the reduction of unwanted inductance and connection issues. However, this also removed the ability for the owner to replace the CPU or GPU separately or without having to change the entire motherboard. Late-2015 saw two further refreshes to the Alienware 17 and Alienware 15, adding options for Ultra HD displays, Windows 10 and Intel's Skylake processors.
Latest models, bringing Alienware to the present day.
The present line-up for Alienware are the 17-inch, 15-inch and 13-inch laptops. The 17-inch and 15-inch laptops are able to feature Ultra HD 4K displays as well as the latest Nvidia GeForce 1000 series Graphics cards and the latest GDDR5 RAM options. They both come standard with up to 8GB RAM whereas the 13-inch offers 6GB. The 13-inch laptop also offers either FHD Anti-Glare Display or a QHD OLED Anti-Glare display with Touch capabilities. It is also equipped with the latest Nvidia GeForce 1000 series graphics. This latest generation also saw the use of the latest H-series quad core CPUs as opposed to the ULV CPUs of previous models.
Why sell Alienware Laptop to us?
Get cash for your Alienware fast. Once your laptop arrives, we will test it and send your money fast. Most payments are done within 48Hrs so you can sit back and relax. Immediate payment by bank transfer or Paypal
Fast Payment
After the assessment of your item. Payment will be made to you after 48hrs via Bank Transfer or PayPal.
100% Data Protection
ConsoleTradeIn is a subsidiary of the ILS group. We specialise in handling redundant electronics and the security of any data contained from small businesses to large scale high security industry leaders. We operate to data protection legislation standards when we disk wipe your item and completely remove all personal information stored on your item.
Trusted
Our primary goal is 100% customer satisfaction with our services. Should we fall short of your expectations in any way, we will return your item to you free-of-charge via next-day courier.
Payment, Safety and Security
We pride ourselves on offering complete security for the customer. Your prized gaming machine will be collected with a secure box from your location and be fully insured. Accidents do happen but you are covered for the value of your item. Our site is secured with 256 SSL encryption so your personal details are secure
ConsoleTradeIn vs Private Selling
I am guessing you have an Alienware item that you want cash for as you have visited ConsoleTradeIn.
There are a few elements of our service that are worth considering if you are still thinking of selling Alienware Laptop device on a well-known web auction site.
Firstly, speed. We will collect your Alienware Laptop the next day that your quote is collected. Your item will be back to us the day after collection, we then test the item and within 48Hrs your cash will be transferred to your Bank or PayPal account, it's easy.
Home collection. Book your next day collection and our fully insured courier will arrive with a protective packing case. Selling privately can be a major bind with shipping, packing and the possible nightmare of there being a problem the collection from the person you have sold the Alienware Laptop to with nothing more than a damaged item in the box.
Fees. Our service is fully free! No charges for collection, should your Alienware Laptop not meet the conditions that the quote has been generated for and you don't like our assessment then we will return your item free of charge the next day. It's fair and it's FREE, no hidden charges.
You don't have to deal with the Public! No complaints, fraud or shipping damage claims, sit back and let ConsoleTradeIn take the stress.
Get your quote today and get your cash quick without hassle. If you will sell your Alienware Laptop to us, it would be the right decision for you, your time and your wallet! We can help you and you can help us. Win-win?!
Preparing your Alienware Laptop for Sale
Before sale you must factory reset your Alienware Laptop. These are 3 different variants of how to factory reset your device. They might slightly differ depending on your operational system, but it's all similar in general. We use Windows 10 for an example.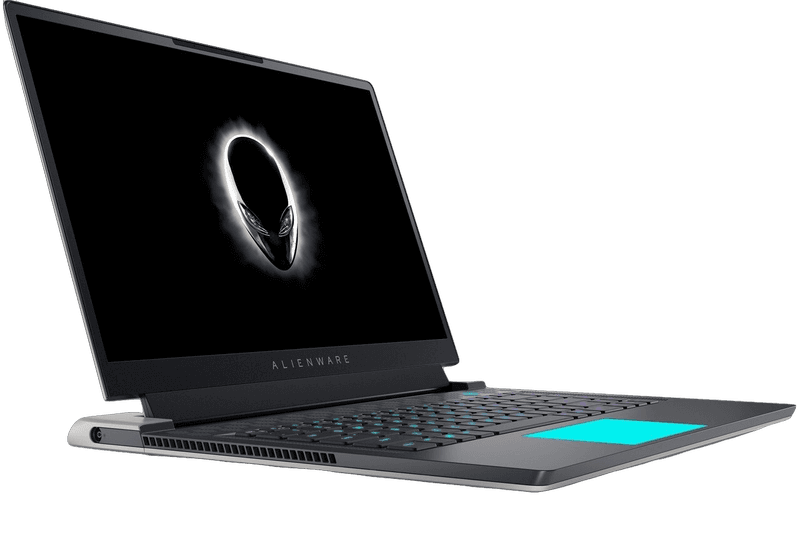 1. If You Have Access to the System
Go to Settings >Update & Security > Recovery > Reset this PC > Get started.
Click on Remove everything and  follow the on-screen instructions.
3. Clean Up Using USB Recovery
Insert the Recovery Drive and upon bootup, press the appropriate key to boot from the USB drive.
Go to Troubleshoot > Recover from a drive.
Click on Clean the drive fully. Finally, click the Recover button.
2. If You Have No Access to the System
Enter into Windows Recovery Environment – press and hold the Windows Key and press the power button on the laptop. Then release both keys.
Go to Troubleshoot > Reset this PC.
Click on Remove Everything.
Featured Products
Here is the list of the products that we buy. Use left-right arrows to navigate. We are here to help you to sell your old, unwanted or broken device.
Sell Alienware Laptop with ConsoleTradeIn!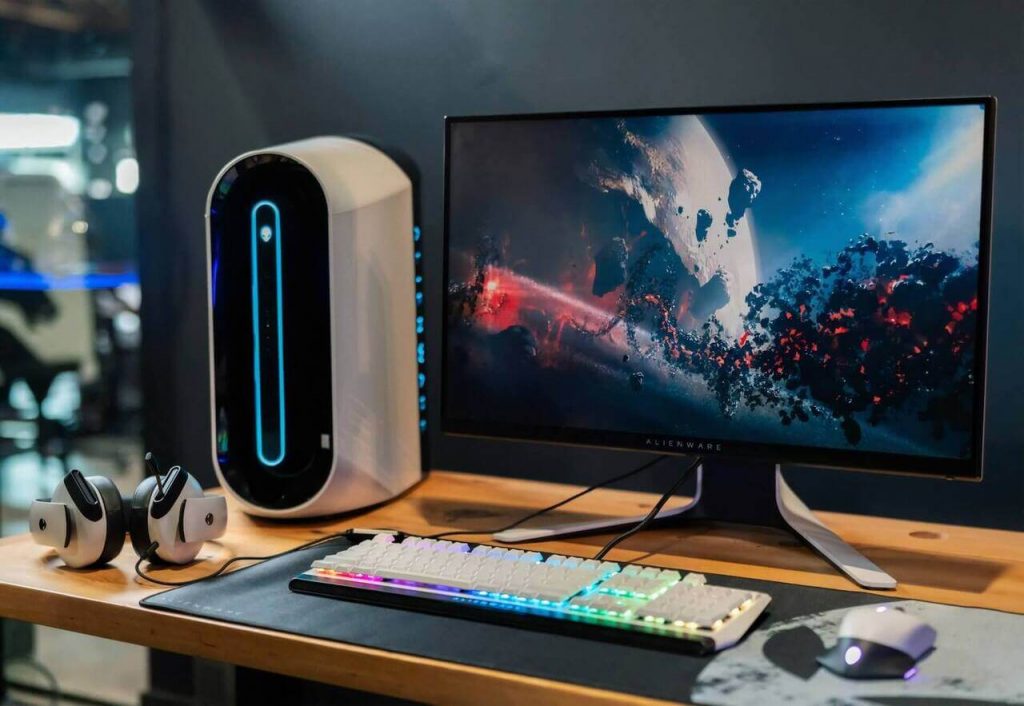 Alienware Desktop
Checkout more information about Alienware Desktop, how to prepare it for sale, what Alienware Desktop models do we buy and etc.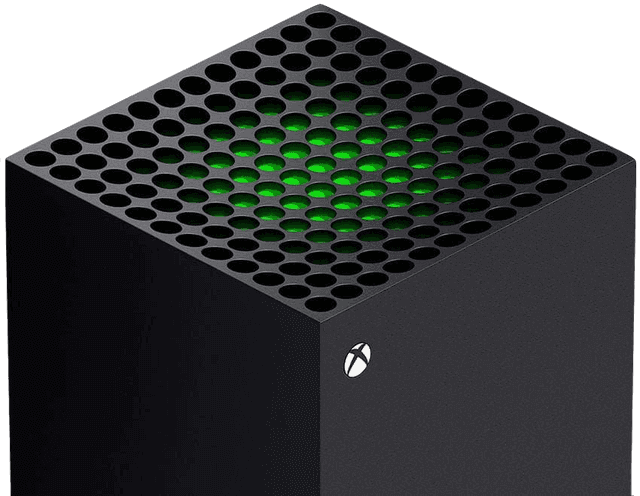 Xbox X
Checkout more information about Xbox X, how to prepare it for sale, what Xbox X models do we buy and etc.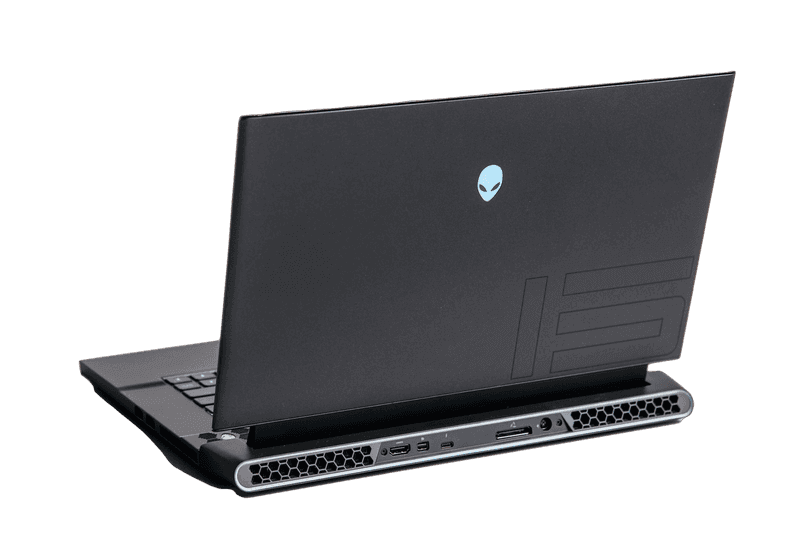 Alienware Laptop
Checkout more information about Alienware Laptop, how to prepare it for sale, what Alienware Laptop models do we buy and etc.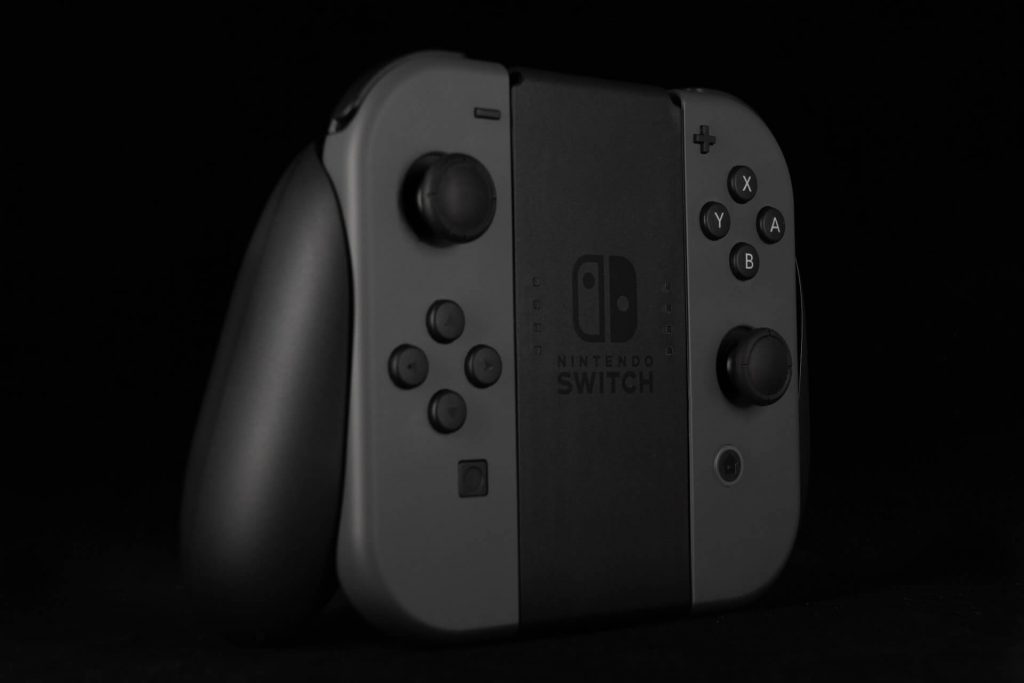 Nintendo Switch
Checkout more information about Nintendo Switch, how to prepare it for sale, what Nintendo Switch models do we buy and etc.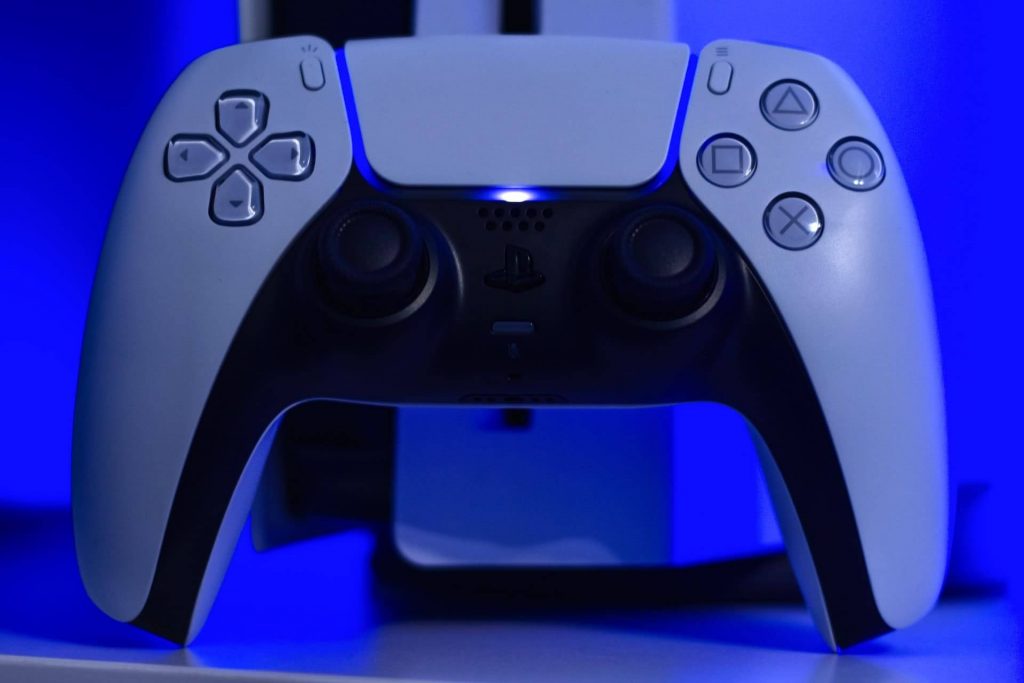 PlayStation 5
Checkout more information about PlayStation 5, how to prepare it for sale, what PlayStation 5 models do we buy and etc.

Oculus
Checkout more information about Oculus, how to prepare it for sale, what Oculus models do we buy and etc.
Omen Desktop
Checkout more information about Omen Desktop, how to prepare it for sale, what Omen Desktop models do we buy and etc.